Home /
News/

The Issuance and the Purchase of Natixis' Index-Linked Uridashi Notes
The Issuance and the Purchase of Natixis' Index-Linked Uridashi Notes
25 November 2021
Natixis and Daiwa Capital Markets Europe ("DCME") are pleased to announce the issuance and the purchase of Nikkei 225 index-linked and Nikkei 225 & S&P 500 multi-index-linked Uridashi bonds (collectively "the Notes"). The Notes were issued by Natixis, purchased by DCME and sold by Daiwa Securities Co. Ltd. ("Daiwa").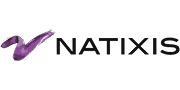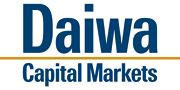 Natixis filed the amendments to shelf registration statement with Kanto Local Financial Bureau on 26th October, 2021 and supplemental documents to the shelf registration statement on 8th November, 2021. Daiwa distributed the Notes to Japanese retail and institutional investors from 11th to 22nd November, 2021.
Natixis completed its inaugural Uridashi transaction in March 2015, and this latest offering represents the bank's first Uridashi issuance since 2018.
Commenting on the issuance, Sofiene Khadhar, Head of Financial Management, Natixis, said: "Natixis has long been committed to the Japanese market and we are delighted to offer investors a new opportunity to diversify their holdings through this issuance. Natixis has a will to actively fund in Japan going forward, including through structured notes."
Natixis also supports debt issuance by its parent company, BPCE SA, in Japan, including Samurai, Uridashi and Private Placements. BPCE SA, the main issuer of Groupe BPCE in the bond market, has been an active issuer in Japan since 2012 and counts the country as a key market in the diversification of its funding.
Summary of the Notes
Issuer

Natixis

Scheme

Equity Linked Interest and Redemption Amount Notes linked to the Nikkei 225 Index

Equity Linked Interest and Redemption Amount Notes linked to a Basket of Indices (Nikkei 225 and S&P 500)

Tenor

Approximately 3 years

Currency

JPY

Denomination

JPY 1,000,000

(JPY 2,000,000 minimum)

JPY 1,000,000

(JPY 3,000,000 minimum)

Maturity

15th November, 2024

Offering Period

11th November, 2021 ~ 22nd November, 2021

Delivery of the Notes in Japan

25th November, 2021
About Natixis
Natixis is a French multinational financial services firm specialized in asset & wealth management, corporate & investment banking, insurance and payments. A subsidiary of Groupe BPCE, the second-largest banking group in France through its two retail banking networks, Banque Populaire and Caisse d'Epargne, Natixis counts over 16,000 employees across 36 countries. Its clients include corporations, financial institutions, sovereign and supranational organizations, as well as the customers of Groupe BPCE's networks. Natixis has a solid financial base with a CET1 capital under Basel 3(1) of €12.4 billion, a Basel 3 CET1 Ratio(1) of 11.5% and quality long-term ratings (Standard & Poor's: A / Moody's: A1 / Fitch Ratings: A+). 
(1) Based on CRR-CRD4 rules as reported on June 26, 2013, including the Danish compromise - without phase-in.
Figures as at 30 June 2021
Natixis press contacts:
About Daiwa Capital Markets Europe
Daiwa Capital Markets Europe Limited (DCME) is the wholly owned investment banking subsidiary of Daiwa Securities Group Inc., one of the largest brokerage and financial services groups in Japan. With offices throughout Europe and the Middle East, DCME maintains strong ties with its Asian roots, working closely with colleagues across the region. Daiwa Capital Markets Europe Limited has had an office in London for 57 years, and it works closely with other offices throughout the Daiwa Group network, providing global expertise and information to clients across 24 countries and regions. DCME's wholly owned European subsidiary Daiwa Capital Markets Deutschland GmbH (DCMD) specialises in providing targeted services to the European market. For more information, visit Daiwa Capital Markets Europe Ltd.
DCME press contacts:
Back to news list
Notes to editor
Daiwa Capital Markets (www.daiwacm.com/uk) is the wholly-owned investment banking arm of Daiwa Securities Group. The award winning firm provides integrated financial services including brokerage, capital raising, IPOs, M&A and other creative financial solutions to clients through a network of more than 20 offices across Asia, the Middle East, Europe and North America. Corporate finance and M&A advisory services are provided in Europe through DC Advisory (www.dcadvisory.com), a wholly owned subsidiary of Daiwa Capital Markets Europe Limited.
Daiwa Securities Group (www.daiwa-grp.jp/english) is one of the largest brokerage and banking groups in Japan and employs approximately 14,000 professionals worldwide providing comprehensive financial services, including retail brokerage, investment banking and asset management. Daiwa Securities Group has been in continuous operation in the financial services industry since 1902.
For more details, please contact:
Grant Lewis
Daiwa Capital Markets Europe Limited
5 King William Street, London, EC4N 7AX
+44 (0)20 7597 8106
For up to date Research analysis, see our blog site here.